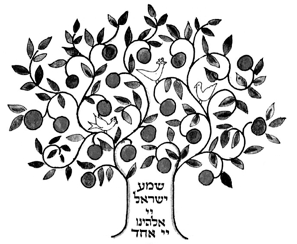 Nondual Kabbalistic Healing is a mind/body/heart/spirit approach to healing. Problems—whether physical, emotional, or both—are viewed in the largest context of the processes of life and creation so that healing occurs on all levels of your being.
On this path, we include everything; we sink to the roots of problems, and we learn to be in relationship to all that is. We begin to wake up to aliveness, our consciousness shifts, and we can experience joyful living.
I devote the first part of a healing session to exploring the client's presenting problems. We bring everything about the problems ­ physical and emotional aspects, relationship issues, and spiritual questions ­ into full awareness. After this full discussion, I use a diagnostic process to choose an appropriate healing for that session.
During the last part of the session, the client and I enter together into a specific healing, where transformation can occur.
Jason Shulman
developed this healing modality by integrating concepts of the Kabbalah, modern psychology, Buddhist philosophy, and quantum physics. He emphasizes integrating our egos rather than trying to transcend or deny them. His teachings, practices, and healings are based on a deep understanding of our human condition and an exquisite kindness.
For more information about Nondual Kabbalistic Healing, go to
Kabbalah.org
If you are interested in scheduling an individual healing session, please leave a message here: