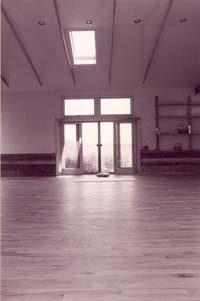 Weekly Yoga Classes


Katie McNamara teaches yoga classes in the barn at Jacobs Farm. She is a dancer and Pilates instructor as well as a yoga instructor, has wealth and great depth of knowledge about the body.

Mondays: 7:30-9 p.m.

To sign up, please contact Katie at
ktmcfree@gmail.com
​On Tuesday mornings, from 9:30 - 11 a.m., the barn is open for anyone to practice silent yoga and/or meditation. There is no charge.